______________________________________________________________________________________________________________________________________________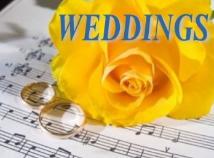 ______________________________________________________________________________________________________________________________________________
We are a trio that features the unique sound of the Uilleann Pipes - played by Tommy Keane. Tommy has played and recorded with many major Irish musical acts including De Dannan, Clannad, Seán Keane and The Pogues.
Our trio can provide a selection of Irish traditional airs for the various parts of the Church Ceremony and - if you wish - a livelier selection of traditional music for the Drinks Reception.
Tommy is also available to play (uilleann pipes, flute, low whistle, whistle or mandolin) with an accompanist.
For details of our prices click here (you will need a Login ID and Password to access this page)
To listen to our programme for the Church Ceremony click here.
To see a video of us playing at a Church Ceremony click here.
______________________________________________________________________________________________________________________________________________